Grzegorz Kwiatkowski jest gościem pierwszego inauguracyjnego podcastu "Standing Up to the Assault on Democracy" CEU Democracy Institute.
In this episode, we are joined by Polish poet and musician, Grzegorz Kwiatkowski.
Standing Up to the Assault on Democracy is moderated by four international scholars and experts:
Andrea Pető, Central European University;
Tali Nates, Executive Director and Founder of the Johannesburg Holocaust & Genocide Centre;
Bjorn Krondorfer, Director of the Martin-Springer Institute and Endowed Professor of Religious Studies at Northern Arizona University;
Steven Carr, Professor of Communication and Director of the Institute for Holocaust and Genocide Studies at Purdue University in Fort Wayne.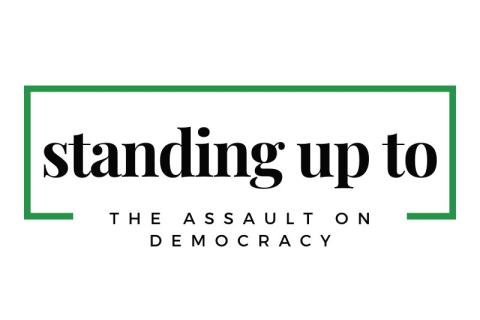 Link do podcastu: www.democracyinstitute.ceu.edu